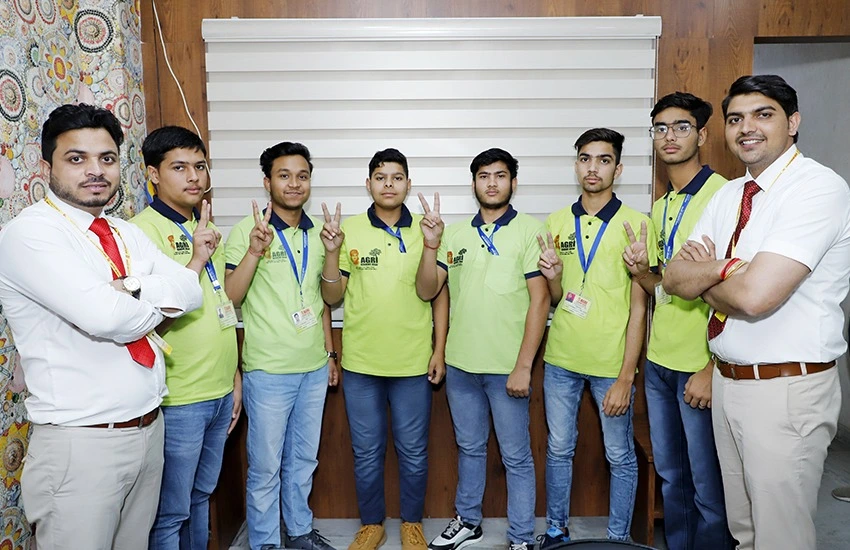 About 10th B.Sc Agriculture
Interested in the agriculture department and want to pursue agriculture education after your 10th education, then Agri academy is the best agriculture academy in Hisar. We offer candidates to pursue all agriculture-related courses in our best coaching institute in Hisar. Our course, 10th BSc Agriculture, is offered to inspire students who want to study agriculture.
Scope and Opportunities in Agriculture
Despite being the largest employer and contributor to the global economy, the agriculture sector remains unskilled. Seeing global warming and climate changes, agricultural experts are needed the most. So this Agriculture sector will continue to employ many with hefty salaries even though the other sectors may show downsizing. Once a student has completed graduation 6 years after the 10th class. The BSc Agriculture students can either opt for higher studies by pursuing a Master in Agriculture Sciences, Master in Sciences (MSc) has fields like Rural banking, International Agribusiness etc., or they can start working as Horticulturist, Agronomists, Research Scientists, Soil Engineers, Food Microbiologist, Business Development Manager, Farm Manager, Plant Geneticist, Environment Engineer, Wildlife Forensics, Aquatic Ecologist. So if you want the courses in the best academy near me, AGRI Agriculture is the best agriculture academy in Hisar.
Admission Process in India
Entrance Exam Based Examination: To apply for the entrance exam in Agriculture courses conducted by the universities. The candidates and students must fill out the application form and get self-registered. Entrance examinations in Agriculture Universities like Hisar and KCET 2022, and KEAM 2022 give admission to students who qualify for the exam, and students get admission to their desired university.
Entrance Exams in India
Depending on the University and Institution, the admission procedure differs for the 10th BSc Agriculture. However, the general procedure that the universities and institution follows is selected based on your merit and followed by an interview. To clarify, the best coaching centre is Agri Academy Hisar. Not only universities but a few colleges also have entrance exams for their shortlisting procedure. The most common entrance exams are HAU Hisar, SAAT (Siksha Anusandhan), BHU UET (Banaras Hindu University), CG PAT (Chhattisgarh) etc.